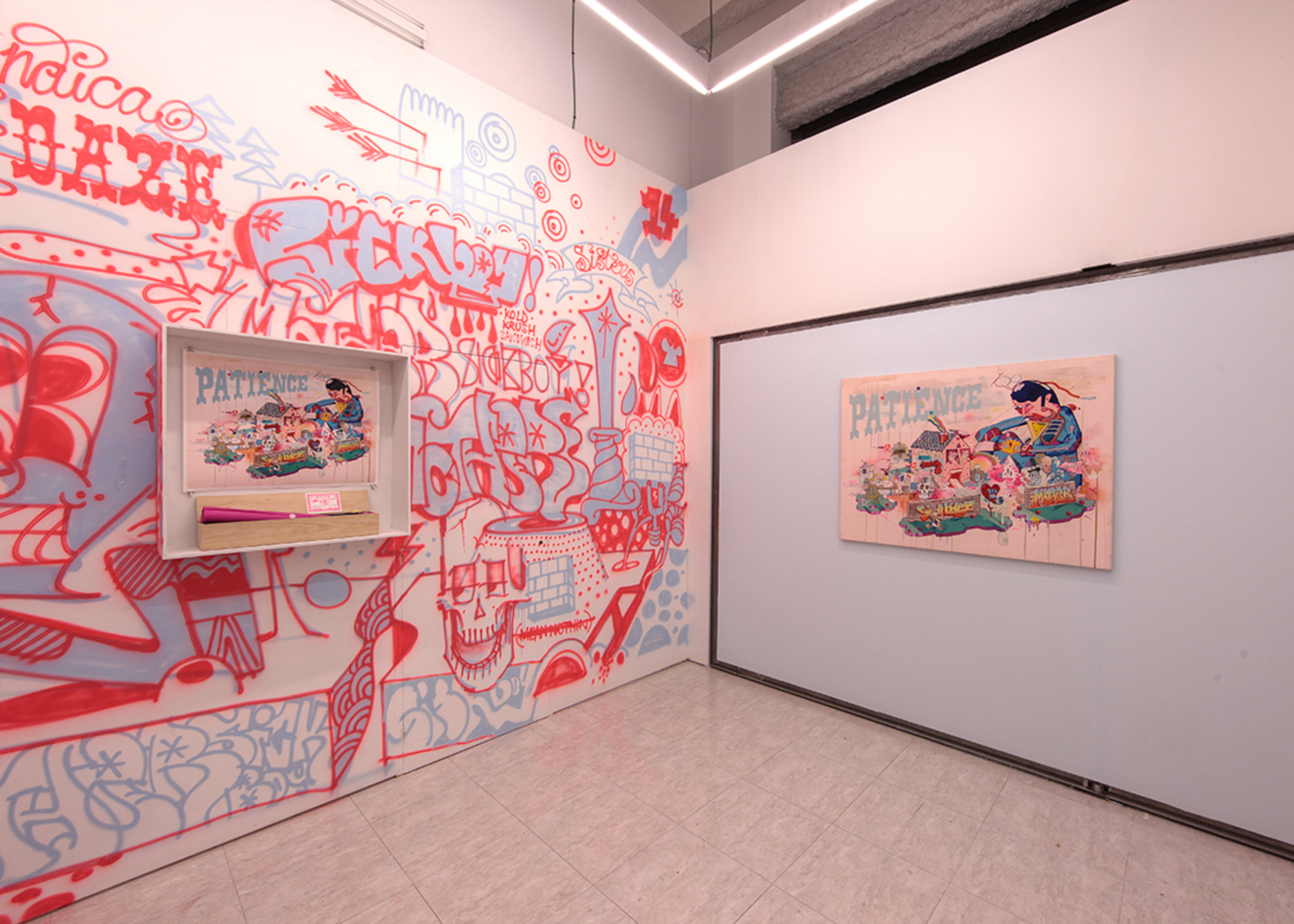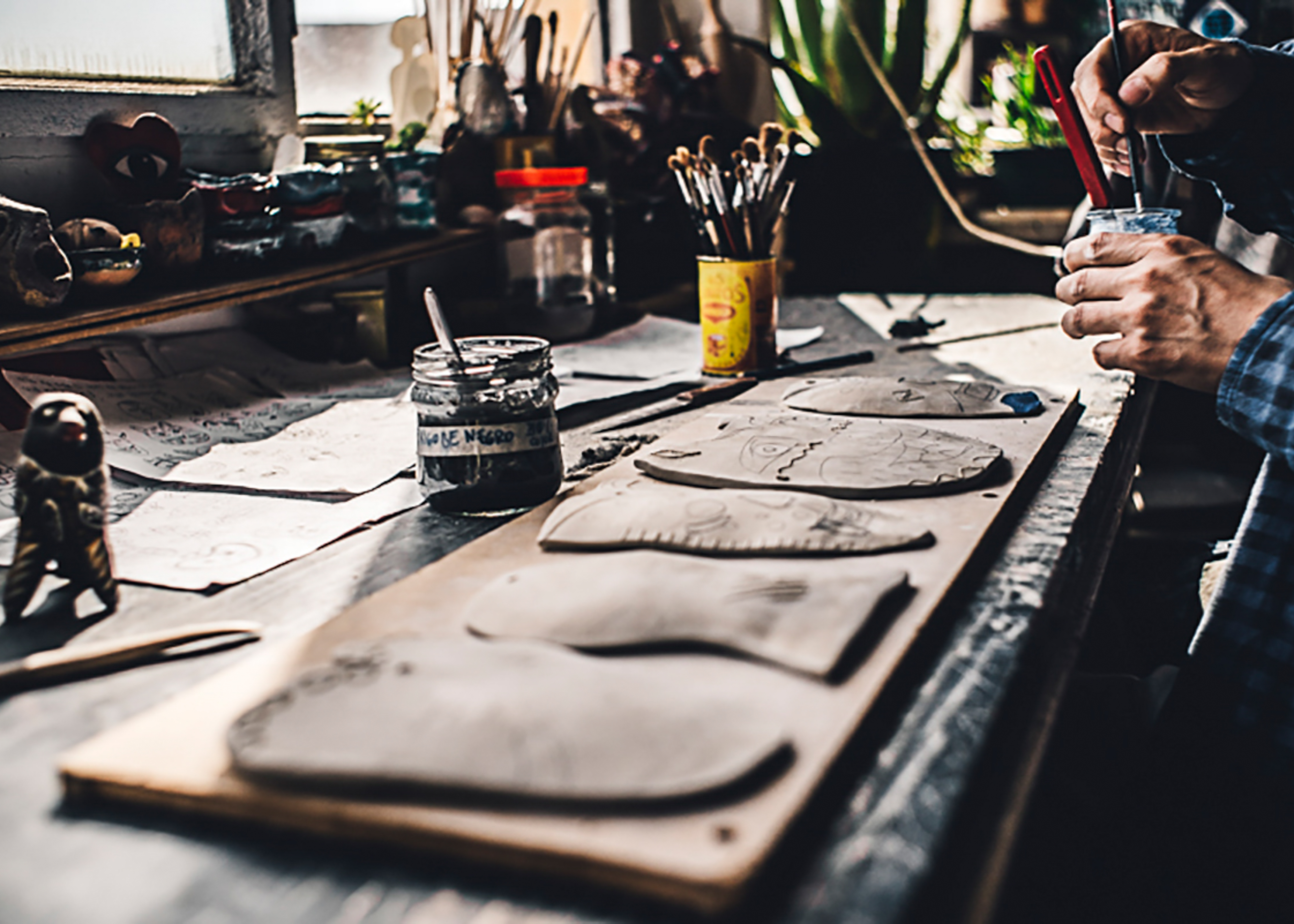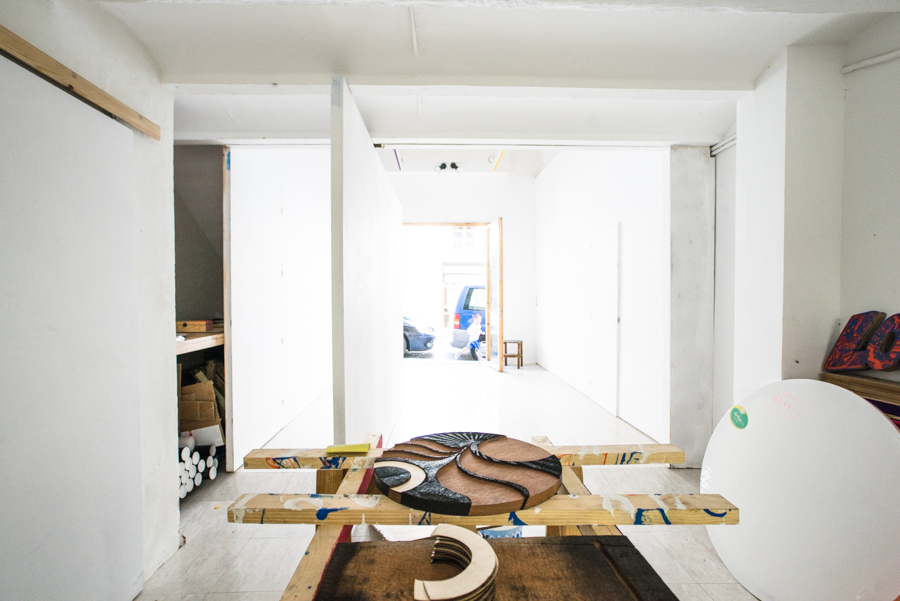 FLUORESCENT SMOGG
---
LOCATION // Barcelona, Spain.

---
CLIENT // Fluorescent Smogg

---
YEAR // 2014 - 2016

---
STATUS // Completed

---
PROGRAM // Cultural

---
FUNCTION // Art Production House
---

Fluorescent Smogg is a fine art production and editions house established by UK artist Sickboy in 2014. Consisting of a community of master craftsmen, artist technicians, seasoned producers, multimedia creatives and product designers, Fluorescent Smogg brings diverse disciplines such as 3D printing, monotyping, screenprinting, woodblock printing, model-making and bronze-casting all under one roof. With their production bases having been in Barcelona, Bristol and London, and a history of successful international events, they are renowned for always delivering immaculate quality art and groundbreaking immersive shows, worldwide.

Fluorescent Smogg takes great pride in breaking new creative ground and supporting artists and institutions to realise their ideas from concept to completion. Drawing on a network of skills and expertise accumulated across 20 years in the world of Urban Contemporary art, Fluorescent Smogg has quickly established itself as the go-to production house for creative projects requiring anything from pre-analogue to post-digital production techniques, and everything in between.

In 2014, Studio James Brazil partners with Sickboy to curate, design and develop the Barcelona project space, artist residency and provide creative direction whilst leading design-production of sculpture editions, special projects and installations. The newly appointed project space incorporates printing studios and artist workshops, built to facilitate both sculptural editions and fine art prints. Each collaboration culminates in a site-specific installation from the artist, delivered alongside the studio's founder James Brazil, open exclusively on the day of the release with a limited edition coinciding with each project. Artists in residency work with a host of local craftspeople, videographers and photographers from the Studio James Brazil team throughout the production of each project, ensuring every release is designed and curated with the utmost attention, both digitally and in the physical space.

COLLABORATORS
Aeon | Gerard Barneda | James Brazil | Ben Cosworth | Ian Cox | Sebastian Diaz | Ben Eine | Matt Eko | Egs | Broken Fingaz | Leolyxxx | Lucy Mclauchlan | Word to Mother | Mudwig | Filipp Shamshin | Sickboy | Roids | Russel Maurice | Nug | Petro | Xenz | Zosen